How to Perform a Toyota Tire Rotation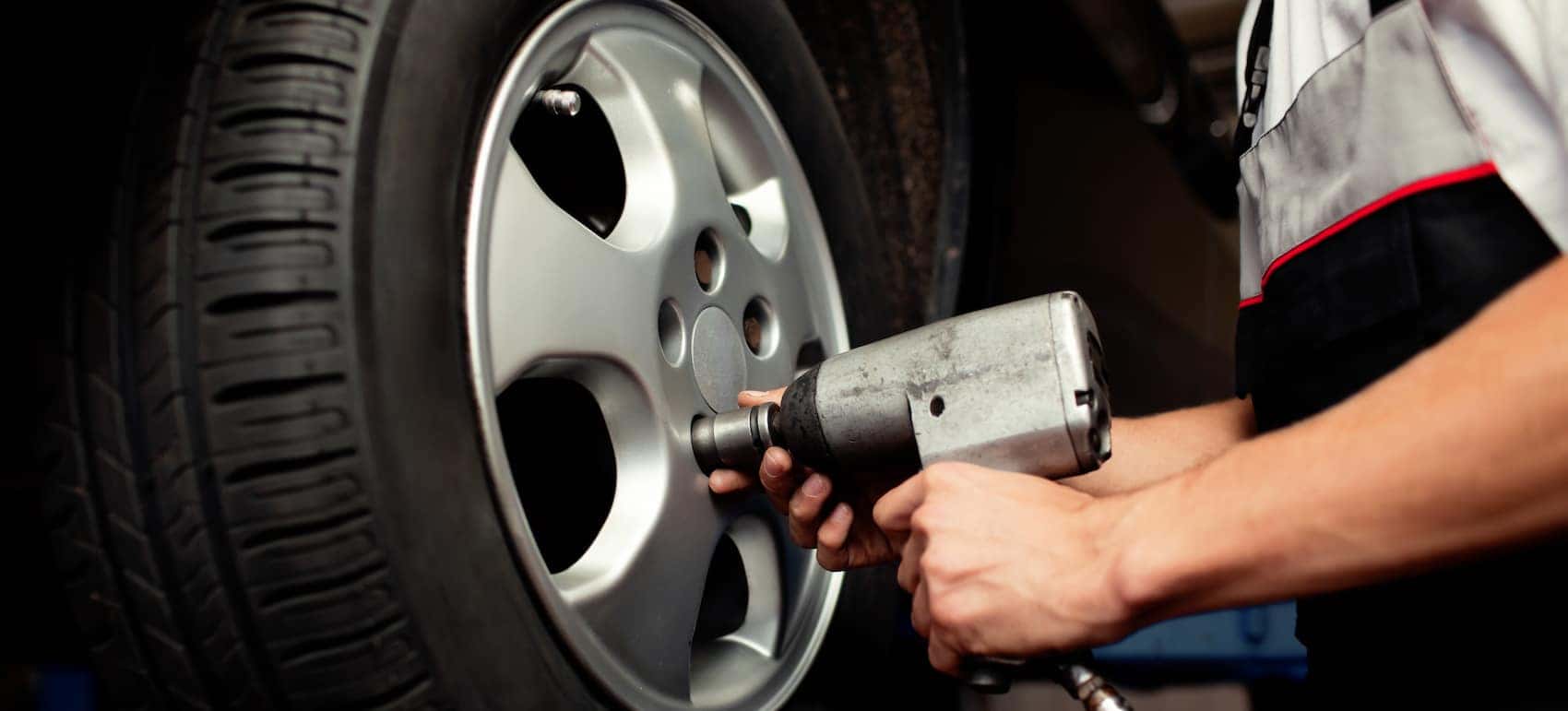 Whether you make the decision to do your own tire rotation or bring your Toyota to our Toyota service center near Point Marion, PA, tire rotation is an essential maintenance step you shouldn't miss. Regular tire rotations provide better traction on the roads and extend the life of your tires. But, if you're interested in learning how to rotate the tires on your Toyota, keep reading this handy guide for a step-by-step walkthrough. If you need additional assistance feel free to contact our service center.
Is a Tire Rotation Necessary?
Because everyone's driving habits are different, all tires will not wear evenly. Due to the impact experienced while turning, the outside edges of the front tires will show more wear while the rear wheels wear more evenly. This means that if you are leaving your tires in place, they will wear down at different rates, requiring them to be replaced much sooner.
How Often to Rotate Your Tires
Front and rear-wheel drive vehicles typically need a tire rotation performed every 5,000 to 7,500 miles. All-wheel drive vehicles need more frequent changes every 3,000 to 5,000 miles. This is because these tires are actively engaged, which results in faster wear. When it comes to routine maintenance like tire rotations, it's best to refer to your vehicle's owner's manual for recommendations.
How to Rotate Tires on a Toyota
If you plan to rotate your own tires, the first thing you should think about is the position of your tires.
FWD Tires: Move the front tires to the back of the car in the same left/right positions. When you need to move the rear tires to the front, switch the right and left tires.
RWD Tires: The opposite is true with RWD vehicles. The rear tires can be moved to the front of the car in the same left/right positions, but when it's time to move the front tires to the rear, switch the left and right tires.
Once you've determined where each tire will land after rotating, gather your tools. You will need a car jack, a lug nut wrench, and a set of jack stands. After the necessary tools are on hand, follow the steps below:
Engage the parking brake for safety measures.
Loosen the lug nuts on all four wheels, but do not take them off completely. This will make unscrewing them when the tire is elevated easier.
Lift up one wheel with a car jack and place the jack stand underneath it.
Remove each tire one by one.
Take this time to make sure your tires are filled to the optimal tire pressure. Then you can rotate them according to the appropriate pattern for your type of tire. Place the tire back onto the wheel mount and screw the lug nuts on by hand as far as you can.
Lower the car from the jack stands and use the lug wrench to finish tightening the nuts. It's recommended that you work the lug nuts diagonally from one to another in a star pattern to ensure each one tightens evenly. If they're not tightened evenly, the brake rotor could warp.
Is Rotating Tires on a Toyota Truck Different?
If you happen to own a Toyota truck, you may be wondering what's the best way to rotate tires on 4×4 truck. Well, you will perform the same steps above, but be sure to pay close attention to which tire rotation pattern applies to your 4×4. In most cases, your tires will tell you the rotation pattern you need to use, but let's cover the two rotation pattern categories just in case:
Directional Tires
As the most common type of tire on the market, directional tires have a tread pattern with grooves positioned forward and downward which resemble the letter V. Since these tires are only designed to rotate in one direction, their only possible rotation is front-to-back.
Non-Directional Tires
With non-directional tires, you won't have to worry about performance issues or unnecessary wear because these tires can rotate in any direction. Tire rotation patterns used with non-directional tires include:
Forward Cross
Rearward Cross
X-pattern
Side-to-side
Get Additional Help at University Toyota!
With all the necessary steps laid out for you, a tire rotation should be a piece of cake, but if you're not ready to take on the challenge of rotating your tires, the factory-trained and certified technicians working in our service center are ready to perform this service for you. We also offer a variety of service specials for additional savings and other car maintenance tips like how to jump start your car or how to bleed brakes! Schedule your service appointment today!
More from University Toyota
Renting a car comes with several wonderful benefits. It is a great way to move your family around without dealing with the stress of making reservations for flights, trains, or buses. It can even be more advantageous than public transportation. If you're from Morgantown, WV, and you're looking for a rental car near me, you…

The full-size Toyota Tundra pickup truck underwent a complete facelift last year. This is why there is only very little change for 2023. The new generation Tundra is much stronger, more capable, and more comfortable than its predecessor. This vehicle is an excellent option for a light-duty pickup. If you're looking for a Toyota Tundra…

Age vs. mileage is a long-running debate in the car industry. An older vehicle with a few miles can be a better option in some situations. However, a newer vehicle with high mileage is preferable in some cases. It is entirely dependent on what you require from your vehicle. If you're planning to buy a…